Clotba Project
Clotba is a BEP 20 deflationary token and a revolutionary tokenized lottery platform that stands for CLOVER+LOTTERY+BABY BNB. Read on as you uncover how to stash more BNB for free by simply purchasing Clotba tokens and how you can get equal opportunity and chances to win the pool prize every week! Our lottery system was developed in a way that no humans can manipulate the draw and therefore the winner of the lottery. The draws are done automatically and randomly by the solidity smart contract itself!
Clotba will have a total supply of 50M (50,000,000) tokens with a circulating supply of 47M Clotba before we start sending 1% of each token purchase to the incinerator.

Clotba token purchases incur a 6% transaction fee of which 2% is fed into the lottery prize pool to fund and grow the lottery platform.

But wait, it gets better as the 1% is sent as wood into the oven and 3% drops back in your wallet as BNB rewards just like Santa dropping Christmas gifts down the chimney (but without the wait for Xmas).
Our Team has a long standing passion for blockchain technologies along with industry expertise & a proven record in traditional finance, de-fi, project development, marketing & licensing. While being an equal opportunity provider with a fair launch as well as offering equal access for all to attractive pool prizes, Clotba Lottery Platform also rewards token holders with BNB. Creating value is just our middle name!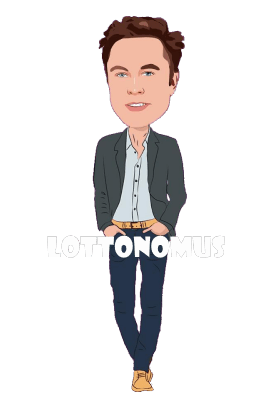 Since 2015, Lottonomus has participated in various projects in the crypto industry as an investor, developer, or observer. In this way, he increased his knowledge of the cryptosystem, smart contracts, and blockchain. Upon the injustice he saw in the lottery systems, he decided to establish a fair and decentralized lottery system. With this in mind, he founded the Clotba system. He continues to work for continuous development and improvement.
Phase 01
✔️ New Website and Branding
✔️ Social Media Channels
✔️ Smart Contracts
✔️ Official Whitepaper
✔️ Pancakeswap Launch
✔️ Cmc listing application
Phase 02
⏳️ CMC listing
⏳️ Coingecko listing
⏳️ Community / Team Building
⏳️ Giveaways
Phase 03
⏳️ The Clotba bridge
⏳️ Influencer Marketing Push
Phase 04
⏳️ Launch of Merchandise
⏳️ Further Partnerships
Phase 05
⏳️ DeL (decentralized lottery) swap
Phase 06
⏳️ Aggressive marketing
⏳️ Clotba lottery app launch
FAQ
Frequently Asked Questions
You can't progress unless you're versatile and agile.
We recognize that every initiative confronts obstacles, but survival and growth are among the most difficult to accept, adapt, and pivot to.
Decentralized Finance has come a long way in the last years by guaranteeing that all those services are easily accessible to anyone in any region of the globe. The Clotba Project was born to bring a new perspective to the lottery ecosystem. Check out the FAQs below and please get in touch using the contact form below if you still have any questions.
Clotba is a BEP 20 token.
47 million tokens will be in circulation with a total of 50 million Clotba as the total supply.
10 Clotba will get your foot in the door for the possibility of making life changing gains!
Nope. Unlike traditional lotteries where players are continuously expected to buy tickets for each draw, Clotba protects its token holders. All you need to do is to fill your pockets with Clotba tokens once, hold'em, and you'll automatically be in it to hopefully win it. The draws take place weekly, every Sunday at 8:00 pm UTC.
2% of all transaction fees from Clotba token purchases are sent directly to the prize pool.
3% of all transaction fees come back to Clotba token holders as BNB rewards which are distributed automatically..
CONTACT
Any questions? Reach out to us and we'll get back to you shortly.